Overcoming thoughts of suicide from narcissistic relationships
by Eric Casaccio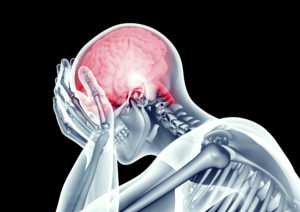 Every first day of the month, a new "Now Your Life" article is written. The original topic was to focus on NO CONTACT with a narcissist or toxic personality, but that subject will be postponed until next month because intuition leads me to enlighten, uplift, and bring hope to those who have had thoughts and/or attempted suicide from experiencing a narcissistic relationship. Yes, this is a dark subject, and yes, this is a bit much to take in, but due to some recent news, it is imperative to share this information to create awareness and strengthen others.
Normally, I always avoid writing in the first person, but today I am going to allow myself because I am deeply affected by a message received from a friend I love and admire. I've had the complete honor of working with this person closely in life coaching school and am grateful she is allowing the use of her exact text message wording to be used publicly.
It reads …
So my really good friend that was in love with your film "Narcissist" (because it helped her understand her x-husband) committed suicide on February 18th, 2017.
I was honored to be asked to speak at her memorial. That is why I had the energy cleanse. I was torn up emotionally and needed to release to be there for her family. But her ex-husband comes to the memorial and in true narcissistic fashion says to me "Wow, look at all these people! Who knew so many folks loved her. " I am having a difficult time not directing anger towards him. *Sigh.* Just needed to release that. Love you still. Miss our conversations. You are truly a special soul.
Over the past few years, there has been less shame and more mindfulness about sensitive individuals giving their love and devotion to narcissistic or toxic personalities. With the dynamic of the caring sensitive and the narcissist, that love is often mistreated, played with, manipulated, ridiculed, used, and even abused until devalued and discarded and left with an empty horrible shell of a feeling to deal with. Other times, some are trapped in long-term marriages with no comprehension of what their situation actually is until much later and that seems to be the case with my friend's friend.
Most likely, all of us reading this right now know the emotional state of having your self-love sucked out of your soul and spit back at you like you are worthless. Yes, we all have our part in every situation, but this woman clearly took her own life because her narcissistic husband made her feel a certain way from his own unconscious self-projection. Unfortunately, he most likely won't take responsibility for anything and thinks of her as the "unstable crazy one". There's absolutely no way to prove this emotional abuse and how it leads someone to take their own life.
Not just as a life coach but also as a person, I do my best to practice positive affirmations every day and firmly believe that for every problem there is a solution.
Below is a diagram from an original "Now Your Life" model followed by some powerful questioning to help find answers already within.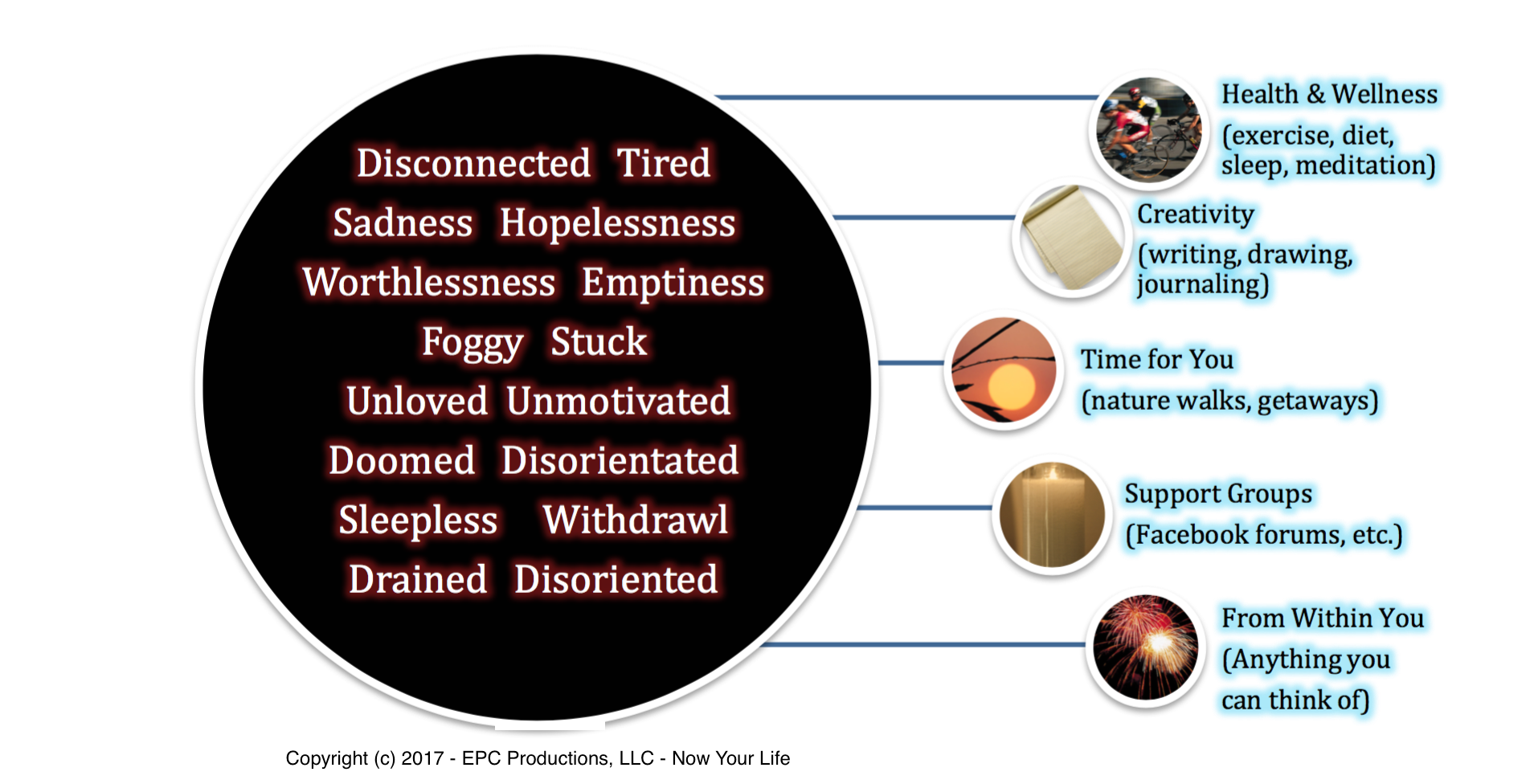 What would it be like to go online and Google guided meditations and apply them to your everyday life?
Are you interested in some kind of creativity? If so, can you channel your feelings into creating something that may inspire others? If you are not sure of your creative interests, would you like to research a creative class you could take (acting, writing, painting, drawing, clay making?)
Are you currently part of an exercise program? If not, what would it be like to join a gym that offers a free personal training session?
Do you currently practice yoga? If not, what would it be like to sign up for an introductory yoga class?
Could you schedule a walk for yourself every day in an area that makes you happy?
Would you be willing to research spiritual retreat get-a-ways online and plan something for yourself?
What would it be like to keep a gratitude journal and write down what you are grateful for every day?
Are you part of any self-help programs with specialties on dealing with narcissistic situations? (i.e. therapists, counselors, coaches, healers, etc.). If not, what can you do starting right now to research and find the right one appropriate for you?
In this complex digital world, there are plenty of outlets and support groups available at your fingertips right from your very computer on Facebook and other social media sites.
Surround yourself around others that completely understand and empathize with what you are experiencing. You can find your place with all this.
You are not alone. Always remember that.